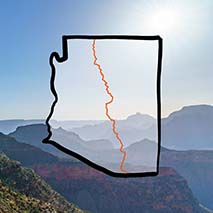 Adventures on the Arizona Trail
Stretching from the Arizona-Mexico border all the way up to Utah, the Arizona Trail has been a go-to spot for hikers, bikers, horseback riders, and more since 1985.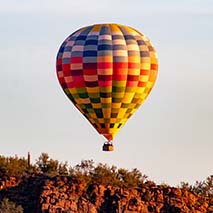 Bird's Eye Views
Ever wonder how a Red-tailed Hawk or Cactus Wren sees the natural beauty of Arizona? Arizonans and tourists can fly above the state in a hot air balloon for a stunning bird's eye view.